Laurence F. Doud III, who had served as chief executive of Rochester Drug Cooperative, surrendered to Drug Enforcement Administration agents on Tuesday. From the $50 million negotiated as part of today's agreement, $22.3 million will go to New York state with the remaining $27.7 million split evenly between Nassau and Suffolk Counties. Additionally, if Endo files for bankruptcy or a global settlement is reached between the company and a larger group of plaintiffs, neither New York state nor Nassau or Suffolk Counties will be precluded from receiving any appropriate share they would be entitled to under such a bankruptcy or global settlement. The funds will be transferred to New York state and Nassau and Suffolk Counties today and will be used to further fund prevention, treatment, and recovery programs.
Assuming RDC's continued compliance with the Agreement, the Government has agreed to defer prosecution for a period of five years, after which time the Government will seek to dismiss the charges. At the federal level, the D.E.A. does not closely monitor the millions of transactions involving controlled substances, said Paul T. Farrell, a lawyer who represents municipalities in lawsuits against drugmakers. Both Mr. Hammergren, of McKesson, and George Barrett, the executive chairman of Cardinal at the time and its former chief executive, played down their roles in the supply chain. Before 2007, only two of Cardinal's roughly 40,000 employees were dedicated to addressing the problem, according to court filings.
RDC officials alleged in court papers that "Doud urged RDC compliance staff and others to disregard RDC's policies and procedures concerning the sale of controlled substances." In a historic criminal case, former alcohol use disorder vs alcoholism Chief Executive Office Laurence Doud III is scheduled for trial this week on allegations that he and his company were significant players in a deadly opioid pipeline. Distributors have marshaled lobbyists, contributing $1.5 million to sponsors and co-sponsors of a 2016 law thwarting the D.E.A.'s efforts to freeze suspicious drug shipments. A 2012 audit by the state Comptroller's Office found that the bureau had overlooked hundreds of thousands of flawed opioid prescriptions over two years. Louis Crisafi, a senior investigator at the Bureau of Narcotics Enforcement, removing the tarp from his illegally parked Corvette in 2008. Mr. Crisafi's fentanyl use was among the topics of a state inspector general's report that year.
The Opioid Crisis
Federal prosecutors charged drug distributor alcohol cravings and its former CEO with drug trafficking charges Tuesday — the first criminal charges for a pharmaceutical company and executives in the nation's ongoing opioid crisis. From 2012 to 2016, RDC's sales of oxycodone tablets grew from 4.7 million to 42.2 million – an increase of approximately 800 percent – and during the same period RDC's fentanyl sales grew from approximately 63,000 dosages in 2012 to over 1.3 million in 2016 – an increase of approximately 2,000 percent. During that same time period, Doud's compensation increased by over 125 percent, growing to over $1.5 million in 2016. Laurence Doud III is the former CEO of Rochester Drug Cooperative and the first executive of a major drug distribution company to face federal criminal charges in connection to the ongoing opioid crisis. Doud was hit with criminal charges accusing him unlawfully distributing oxycodone and fentanyl and conspiring to defraud the DEA, the Manhattan U.S. Attorney's Office announced April 23.
He also pleaded guilty to conspiracy to defraud the United States and one count of willfully failing to file suspicious order reports with the DEA. According to court records, from 2012 through 2016, RDC filled more than 1.5 million orders for controlled substances from its pharmacy customers, but reported just four suspicious orders to the DEA. In reality, there were at least 2,000 suspicious orders in those four years, federal am i an alcoholic prosecutors said. Criminal charges are soon expected, with the company and current and former executives under scrutiny, the three people familiar with the matter said. They, like those with knowledge of the subpoena, spoke on the condition of anonymity because of the developing investigation. Such a prosecution would appear to be the first time a major distributor has been held criminally responsible in connection with opioids.
Tyre Nichols: Video released of confrontation with Memphis police
Mr. Berman's Office also filed a lawsuit against RDC for its knowing failure to comply with its legal obligation to report thousands of suspicious orders of controlled substances to the DEA. Federal prosecutors also announced charges against Doud's former company, Rochester Drug Cooperative, also known as RDC, and another former executive, William Pietruszewski, who was the company's chief compliance officer. RDC entered a consent decree admitting wrongdoing and agreeing to pay a $20 million fine and institute changes within the company. Pietruszewski pleaded guilty to conspiracy to distribute controlled substances, conspiracy to defraud the United States and willfully failing to file suspicious order reports with the DEA. ROCHESTER DRUG CO-OPERATIVE, INC., is a wholesale distributor of pharmaceutical products, including controlled substances, headquartered in Rochester, New York. It is one of the nation's 10 largest distributors of pharmaceutical products – and the fourth largest in the New York area – with over 1,300 pharmacy customers and over $1 billion in revenue per year.
The state lawsuits also present evidence that government at all levels has been ineffective at policing the distributors. For the first decade of the crisis, the three largest companies did not even have meaningful programs to monitor suspicious orders, despite being required by federal law to track narcotics and to look out for spikes in orders and cash payments. Since then they have promised and failed to build robust systems to prevent widespread opioid abuse. State and federal authorities have struggled to hold pharmaceutical distributors accountable, and the lawsuits brought by state attorneys general say that despite signing consent decrees and paying fines, the companies have continued to ship thousands of doses of opioids to troubled pharmacies. Lawyers for a former New York pharmaceutical executive charged with narcotics conspiracy asked a federal judge Wednesday to toss part of his case, saying prosecutors were improperly using a criminal law that wasn't intended for company heads.
"One element of the opioid epidemic is a dramatic increase in the volume of prescriptions for opioids and all narcotics," the RDC statement continued. "With that dramatic volume increase came an increase in our business, resulting in an increase in orders we should have identified as suspicious order, which we failed to report to DEA." In the opioid industry, RDC is a middleman that buys controlled substances from manufacturers and sells them to individual pharmacies.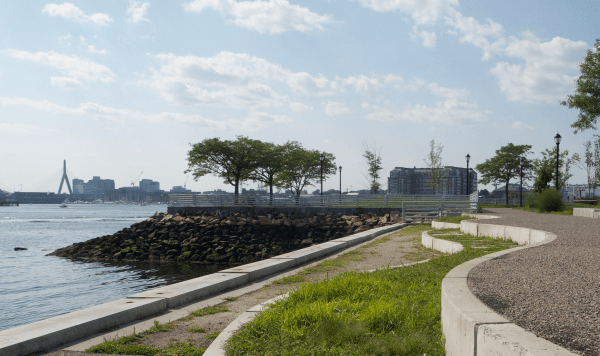 During his years at RDC, Doud received several awards and recognition from the pharmaceutical industry, including from the Albany College of Pharmacy. Doud was involved in setting up a relationship between his company and the school that led to a student-run pharmacy. Geoffrey Berman, the U.S. attorney for the Southern District of New York, and Ray Donovan, the special agent in charge of the DEA's New York Field Division, are expected to formally announce the charges at a press conference later Tuesday. Rochester Drug Cooperative, one of the largest opioid distributors, in Rochester, N.Y., April 5, 2019. RDC lawyers are seeking to dismiss the lawsuit, saying the Fuller attorneys have not drawn distinctive links between RDC and the deadly Subsys. Fuller died in 2016 from an overdose of Subsys, a prescription fentanyl spray that was originally intended for pain-ridden cancer sufferers and is considered 100 times more powerful than morphine.
Ex-Pharma CEO Asks Judge to Drop Criminal Opioid Charge
Doud's trial is scheduled to start Tuesday, Jan. 18, in a Manhattan federal court, and is expected to last up to three weeks. Kenneth Post, a former director of the bureau, said it does not belong in the Health Department, which has close ties with health care providers. The D.E.A. and the office of Geoffrey S. Berman, United States attorney for the Southern District of New York, declined to comment on the inquiry. There was little enthusiasm for policing opioids at Rochester Drug Cooperative, New York's complaint alleges.
Assistant U.S. Attorneys Stephanie Lake, Louis Pellegrino, Nicolas Roos, and Alexandra Rothman are in charge of the prosecutions. Assistant U.S. Attorneys Jacob M. Bergman and Jeffrey K. Powell are in charge of the case. Paulsen will testify "that he was running a pill mill," federal prosecutors said at a pretrial hearing. Prosecutors want to show the jury a photo of a sleeping pharmacist at Regal; they allege that Paulsen hired the pharmacist, but the individual did little work and often slept on the job. Michael Paulsen, who owned a Staten Island pharmacy and has admitted to illegal distribution of oxycodone, is expected to be one witness against Doud, court records show. They have maintained that Doud has been the scapegoat for the failure of others at RDC who did not intervene when opioid sales suspiciously soared.
RDC has been charged in an Information with conspiracy to violate the narcotics laws, conspiracy to defraud the United States, and willfully failing to file suspicious order reports. RDC has also been sued in a civil complaint for its failure to file suspicious order reports. PIETRUSZEWSKI pled guilty to these charges, pursuant to a cooperation agreement, on April 19, 2019. From 2012 through March 2017, as alleged, RDC took steps to conceal its illicit distribution of controlled substances from the DEA and other law enforcement authorities.
The Office of Attorney General does not make any promises, assurances, or guarantees as to the accuracy of the translations provided.
Laurence Doud III is the former CEO of Rochester Drug Cooperative and the first executive of a major drug distribution company to face federal criminal charges in connection to the ongoing opioid crisis.
The policing of opioid sales continued to be largely delegated by law to the distributors.
Laurence Doud was scheduled to appear in federal court in Manhattan on Tuesday after surrendering to Drug Enforcement Administration agents in New York. An attorney for Doud said the former executive plans to appear in court later Tuesday to plead not guilty. Despite being briefed by company employees, top executives allegedly ignored "red flags" like cash payments and customers traveling from out of state to buy opioids. The DEA has been investigating for years whether RDC failed to comply with pharmaceutical reporting laws.
Rochester Drug Cooperative Executive Team (
Prescription drugs sold online or by unlicensed dealersmarketed as OxyContin, Vicodin and Xanax are often laced with fentanyl. Fentanyl is a potent and fast-acting drug, two qualities that also make it highly addictive. With fentanyl, there is only a short window of time to intervene and save a person's life during an overdose. Prosecutors applied the same kind of felony drug-trafficking charges against the company, Mr. Doud and another former executive as they have brought against street dealers in New York.
Feds charge Rochester Drug Cooperative and CEO in first criminal case over opioids
From left, George Barrett of Cardinal Health; Dr. Joseph Mastandrea of Miami-Luken Inc.; John Hammergren of McKesson; J. Christopher Smith of H.D. Three-fourths of prescriptions at a Queens pharmacy supplied by Amerisource were written by doctors who were later indicted or convicted, the New York complaint said. For more than five years, Cardinal shipped to a pharmacy with the highest oxycodone volume in Suffolk County, N.Y., despite continually flagging its orders as suspicious. McKesson kept shipping to two pharmacies six years after learning that they had been filling prescriptions from doctors who were likely engaging in crimes. John Kinney, the acting chief executive of RDC, which is based in Rochester, N.Y., operates in 10 states and employs close to 200 people, appeared on behalf of the company on Tuesday morning before Judge Naomi Reice Buchwald of United States District Court in Manhattan. Former Rochester Drug Cooperative CEO Laurence Doud III is fighting federal charges that include a count of narcotics conspiracy.
Rochester Drug Cooperative Signals
Rochester Drug Cooperative, one of the nation's largest drug distributors, agrees to pay the federal government $20 million to settle civil and criminal claims it helped fuel the U.S. opioid epidemic. Doud, 75, of New Smyrna, Florida, was charged with one count of conspiracy to distribute controlled substances and one count of conspiracy to defraud the United States. New civil suits from the attorneys general in New York, Vermont and Washington State accuse distributors of brazenly devising systems to evade regulators. They allege that the companies warned many pharmacies at risk of being reported to the Drug Enforcement Administration, helped others to increase and circumvent limits on how many opioids they were allowed to buy, and often gave advance notice on the rare occasions they performed audits. As chief executive, he drove up the sales of oxycodone pills up ninefold over four years, from 4.7 million in 2012 to 42.2 million in 2016. For the first time, a distributor of oxycodone and other painkillers has been charged criminally for its role in America's opioid crisis.
Mr. Kinney signed the deferred prosecution agreement, in which the company effectively admitted committing the crimes. The agreement and a civil settlement, or consent decree, were approved by Judge Reice Buchwald. At a news conference, Mr. Berman would not address whether other distributors were under investigation. Overdoses on prescription opioids have taken more than 200,000 lives in the last two decades, according to the Centers for Disease Control and Prevention.
However, Rochester-based Bankruptcy Judge Paul Warren allowed one lawsuit to continue, outside the confines of bankruptcy protection. That lawsuit is from the family of Sarah Fuller, a New Jersey woman who died of an opioid overdose. Distributors have also lined up lobbyists with ties to Gov. Andrew M. Cuomo of New York, where lawmakers included $100 million in opioid taxes or surcharges in two consecutive budgets, though last year's measure is tied up in court. They have hired two firms founded or co-founded by onetime aides to former Gov. Mario M. Cuomo as well as Mercury Group, whose executives include former advisers to the current governor.